Information en français.
Informationen in Deutsch.
Informazioni in italiano.
Click here to read what our alumni say about this course!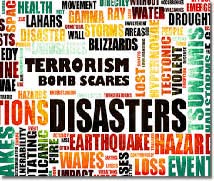 Degree/Duration/ECTS
2nd Cycle (Master)/3 semesters/90 ECTS
Coordination
Prof. João Casqueira
Introduction and Aims
The Master Course in Humanitarian Action, Cooperation and Development (HACD) degree programme prepares professionals or future professionals to deal with humanitarian responses.
Emergency situation happens in different types of disaster, which can either be conflict situations, natural disasters, health emergencies or major security risks.
The framework for addressing these situations revolves around a humanistic approach and specific strategies, namely: health and welfare promotion, preparation of disaster and security risk scenario, crisis prevention and analysis, contingency and emergency planning, emergency inter-agencies coordination of humanitarian service delivery, logistical tools and support, post-emergency evaluation and post-crisis development.
Public
The Master Course HACD is highly applicable to candidates who either are currently working or intending to work in the field related to disaster risk prevention and management, NGOs dealing with disaster relief services, multilateral institutions, aid agencies, human right advocacy, and military-civilian alliances in peacekeeping operations in conflict zones.
It is also applicable to organizations interested in vulnerability and poverty eradication, macroeconomic planning for risk management, ethnic and religious conflict resolution, social protection against violence and human trafficking, media, decision-makers, electoral process management agents, among others.
The programme is designed to cater for the demand in the labour market. It is aimed at instilling candidates with the needed competencies and skills to manage both government and private humanitarian affairs at government and personal levels.
What learning outcomes does a candidate attain?
— Understand the architecture of the international cooperation system, with a special focus on Humanitarian Action;
— Better analyze strategies and processes of humanitarian aid in the context of natural and man-made crises;
— Better approach political, security and cultural dynamics related to international humanitarian action and crisis management;
— Know-how to prepare humanitarian action projects.
Core Themes
The Master Course HACD offers a wide approach to issues concerning humanitarian action as well as to methodological research procedures.
The courses offered in this Programme include:
— Crisis and Disaster Management;
— Public Health and Humanitarian Issues;
— Crisis, Reconstruction and Development;
— Applied (Humanitarian) International Law;
— Humanitarian Action Projects and Fieldwork;
— Methodology and Master Research techniques;
— International Cooperation and Development Policies.
— Specific framework and role of International Organizations;
— Strategic Management of NGOs and Humanitarian Missions;
— Main problems in Development and Humanitarian Action issues.
Study plan
1st Semester
Principles of Humanitarian Action, Cooperation and Development (8 ECTS)
Conflicts and Catastrophes Management (6 ECTS)
NGOs and Missions Strategic Management (6 ECTS)
Scientific Work Methodology (4 ECTS)
International organizations: safety, humanitarian action and development (6 ETCS)
2nd Semester
Crisis, Reconstruction and Development (6 ECTS)
Applied International Law (4 ECTS)
Policies of International Cooperation (6 ECTS)
Health and Development (6 ECTS)
Project Seminar and Field Work (8 ECTS)
3rd Semester
Project Work or Internship (30 ECTS)
Teaching Methodology
The Master Course HACD is offered through both face-to-face and e-learning modes.
Teaching methodology is participatory, giving opportunity to students to make use of knowledge and experience gained. Methods include lecturing, group discussion, presentation and reflection. The development of research projects and practical case studies are also part of the programme, including the integration of Master students in the UNESCO Chair 812 research.
The teaching team is composed of highly qualified professors in various areas of Humanitarian and Development Aid, such as Management of NGOs, Implementation of Projects in Humanitarian Action, International Humanitarian Responses, Development Economics, Political Science, International Security, and International Humanitarian Law.
Apply now for a study programme at UFP:
Apply on line
Detailed information about procedures, conditions and fees:
See Admissions