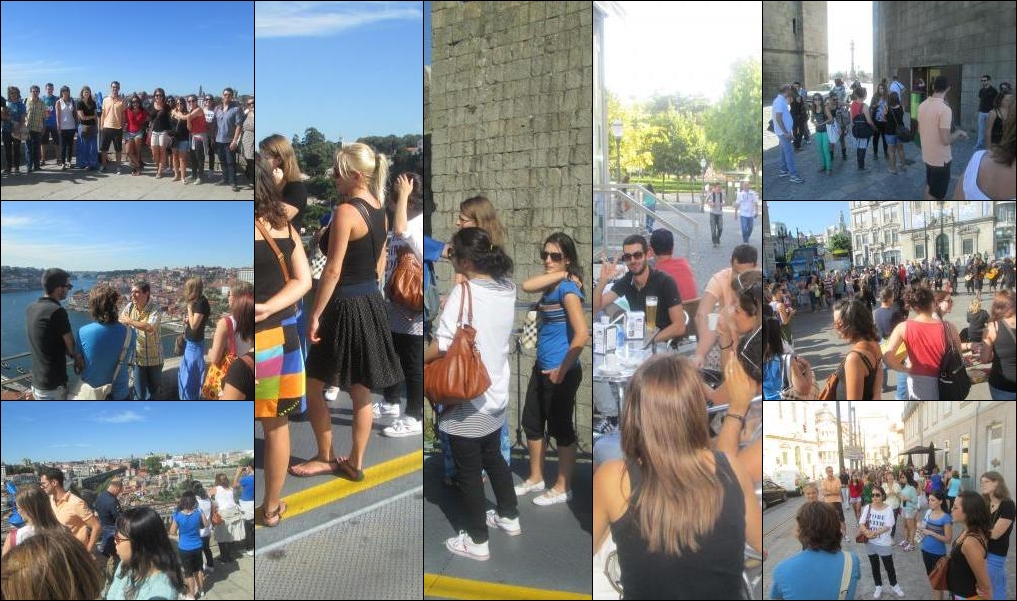 When you arrive in Porto, you can go straight to your previously arranged accommodation (hotel, apartment, etc).
When you first arrive at UFP come to the International Relations Office, located on the top floor of the Rectory building (main address). You will have to provide the International Relations Office with your address in Porto and the Portuguese phone number you will be using, so we can contact you in case of emergency. We will also give you instructions on what to do if you are not taking part of the planned orientation activities.
Attend orientation weeks at UFP: Orientation activities start Monday, September 2 at 3 pm. During orientation activities, every morning you'll have Portuguese Language Classes as part of our intensive "Welcome to UFP Course" and during the afternoon there will be campus tours, registration and enrolment assistance, meetings with your academic coordinators, orientation games, internet configuration and passwords, assistance with getting a students' card, etc. The final schedule will be available at the end of July and will be sent to all students by email.
Students holding a visa may need to register their arrival with the Foreign Service ("SEF") within the first two days after arriving. For more information on registration procedures and penalties, please contact the Foreign Service directly (http://www.sef.pt).
If you are not attending orientation weeks, please email us and let us know when you are planning to arrive.