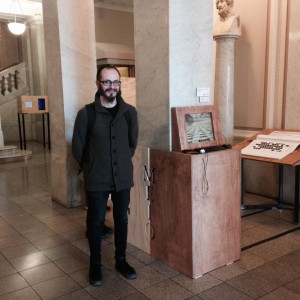 Rui Torres, digital artist and associate professor at  University Fernando Pessoa, is theVisiting Portuguese Writer in Residence at University of California Berkeley at the invitation of the Portuguese Studies Program and the Luso-American Foundation FLAD.
During the month of April 2016,  Professor Torres will present and discuss his work in electronic literature with students and teachers of the Spanish and Portuguese Department and the Berkeley Center for New Media.
His digital work " Poemas no meio do caminho " (Ed. UFP, 2012) is also part of the «No Legacy | Literatura Electrónica» patent at the Doe Library at the same university.
Rui Torres is a member of the Board of Directors of the Electronic Literature Organization and professor of Communication Sciences at UFP's Faculty of Human and Social Sciences.