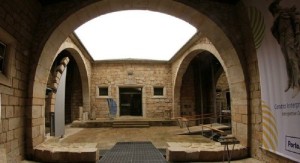 The exhibition aims to highlight the role of commerce in the city, over time, underlining the importance of the mercantile mentality in the formation of the identity and character of the city of Porto. Traditional stores – some of them already missing, others still exist – are reminiscent of documents, images and objects.
What: Exhibition: Porto Shops – History and Identity
Where: Casa do Infante
When: until April 20 2019 – Monday to Sunday 10am-1pm and 2-5:30pm
More information here.
Image taken from here.
Free.