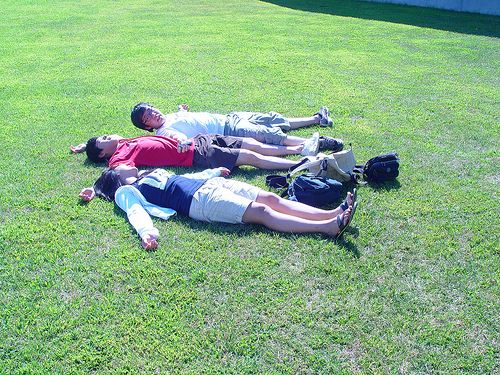 General information
Porto is Portugal's second largest city, capital of a metropolitan area populated with over 1.3 million inhabitants. This city, rich of a great history, is known worldwide for its port wine and cellars, for its monuments and its many bridges over the Douro River. In addition, the city of Porto is really proud of being one of the few cities in the world to have both its historic center and gastronomy listed as UNESCO World Heritage. Moreover, the Porto inhabitants are very welcoming, friendly, cheerful and always willing to help you, and for all those reasons Porto receives more than 1 million tourists each year.
In addition to its historical center, Porto is a major cultural city, and has also received the distinction of European Capital of Culture in 2001. Indeed, with more than 30 museums, 15 theaters, countless exhibitions, fairs, conferences and traditional festivals taking place throughout the year, as well as the 13 clubs and the gigantic malls some of them have nearly 300 shops, 30 restaurants and 10 movie theaters among other services. In other words, you will not have time to get bored in Porto. There is no doubt you will be charmed by this picturesque city, which combines contemporary and historical monuments, you'll also feel safe and feel a sense of belonging to Porto right after your first steps in the city. You will be able to find more information about the city of Porto, in the following website.
Cultural Traditions
As mentioned before, the city of Porto benefits from a rich history and the Porto inhabitants have made, through the years, a significant effort to protect and preserve these traditions coming from their ancestors. There are many examples of these traditions, for instance concerning gastronomy the cabbage soup (caldo verde), the cod fish (bacalhau) and the pork and beans dish (feijoada) without forgetting the Port wine, they all come from ancient times and are still delicacies served in most restaurants of the city. For more information concerning gastronomy, please visit the following website.
Other traditions come from the academic world. Indeed, every year college students parade through the main streets of Porto, for the "Queima das fitas" to celebrate the end of the academic year and their graduation. For this occasion, students wear the traditional academic costume and carry top hats, canes and folders with ribbons, in which are written dedications from family and friends. Moreover, almost every university possesses its "Tuna", which is a band also dressed with the traditional student costume, which plays and sings ancient Portuguese songs during academic ceremonies and festivals like the FITA. For more information please visit the following website.
It's true to say that Portuguese have always been exude joie de vivre organizing through the year several traditional village fêtes and dance festivals (rancho) most of time to celebrate patron saint of the villages and cities. This is exactly what happens in Porto, with the traditional celebration of Saint John on the 23rd and 24th of June (São João), which moves hundreds of thousand people to the main streets of the city and especially to the Ribeira, with exhibitions followed by an impressive fireworks show that shines the dark night. Besides, another attraction of this celebration is that everybody in the streets carries a plastic hammer and they are employed to hit the heads of passers making a characteristic noise. For more information concerning Saint John's Festival, please visit the following website.
Cost of Living
In terms of accommodation, Porto offers also a wide range of possibilities for its visitors, from hotels to hostels to Bed & Breakfasts and guest houses. Depending on the location chosen you will be able to find relatively affordable places to stay. Moreover, regarding the cost of living in Portugal, especially in Porto, it is relatively low, one of the lowest in Europe. Just to have an idea of the prices of goods sold in Porto, you can check the list below which represents the average prices of the main consumer goods:
– Carton of milk (1L): 0.59 EUR
– Bottle of water (1.5L): 0.40 EUR
– Loaf of bread: 0.12 EUR
– Rice (1kg): 0.70 EUR
– One-full-meal: 4 EUR to 6 EUR
– Bus/Metro (Z2 ticket): 1.20 EUR
– Newspapers: 1 EUR
– Cinema (student ticket): 4 EUR
In addition, concerning public transportation, Porto is really well served by the public bus network and the new light-railway system, which will allow you to cover the entire city and for only few Euros. You will be able to find a very complete list of products and not only in the following website.
Leisure in Porto
If you prefer walking through the city, you will be amazed by the ancient buildings beautiful frontages, and by the lovely little gardens, and magnificent monuments located in different places of the city, and thanks to the favorable climate, the sun shines almost the entire year in Porto (especially from March to October), you will enjoy the several café terraces of the city center and those that borders the Douro River. Then, on the evening, if you want to enjoy Porto's nightlife, again you have the choice among several options. Indeed, Rua Galeria de Paris and Rua Cândido dos Reis, two parallel streets downtown are both crowded with people looking to having fun, others go down to the Ribeira or to Cais de Gaia just across the Dom Luis Bridge to enjoy post-dinner drinks. If you wish to get more information concerning bars, restaurants, nightclubs, please visit the following website.
Finally and for all those reasons, Porto has been chosen by Lonely Planet, the world's leading publisher of travel guides, as the best European travel destination for 2013, so don't hesitate, come to Porto and enjoy every single spot the city has to offer.